IFPDA Print Fair 2019: NYC, Oct. 23-27
10/14/2019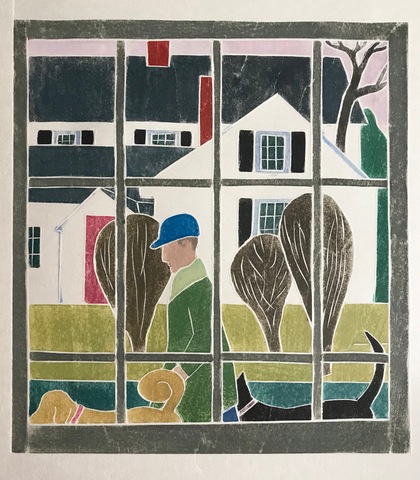 The International Fine Print Dealers Association (IFPDA) Print Fair ("The largest and most celebrated art fair dedicated to fine prints") will be held at the River Pavilion Javits Center, Wednesday through Sunday, October 23-27, 2019. My work will be represented there by Paramour Fine Arts of Franklin, Michigan, Booth #108. Please stop by if you're in NYC and say hello to Ed Ogul at the Paramour booth!
https://printfair.com/
---
Printmaking Show at Gallery Twist
4/5/2019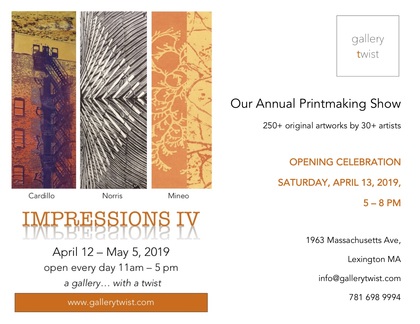 A few of my white line woodcut prints will be included in a group printmaking exhibit at Gallery Twist in Lexington, MA. It's sure to be an interesting show, with many printmaking techniques and points of view.
---
Woodcut Monoprint Workshop at ConcordArt
1/21/2019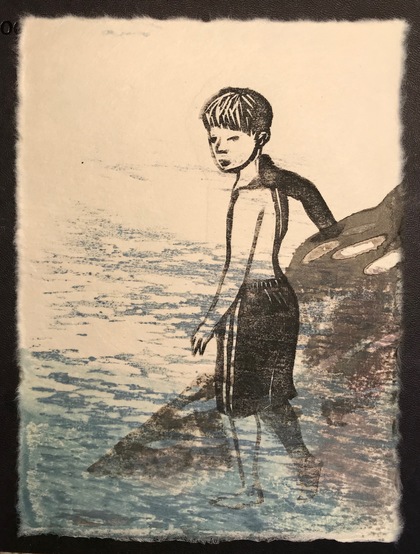 ConcordArt, in lovely Concord, Massachusetts will be hosting my Woodcut Monoprint workshop over the weekend of February 8-10, 2019. This workshop is suitable for all levels; no experience in printmaking is necessary, though drawing ability is always helpful.

"Come delve into the seemingly infinite possibilities of the unique woodblock print! Starting with one, two, or more carved woodcut blocks, we'll combine them with uncut textured wood blocks, plexiglass monoprint, stencil, and/or chine-collé in this exciting and fun workshop. Demos will cover wood block and tool selection and use, image transfer methods and chine-collé. Participants may use the press or simply print by hand to develop multilayered images. Kate will provide plenty of individual attention and support to help students achieve their creative goals, with a spirit of playful experimentation."
---
Art In Embassies Program
12/5/2018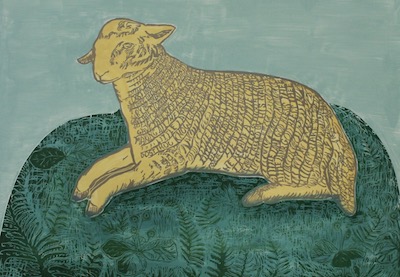 I have exciting new to share! My woodcut monoprint The Lamb, along with my white line woodcut entitled January will soon be traveling to Sri Lanka, where they will be exhibited in the residence of the newly appointed American embassador, Alaina Teplitz, for approximately the next two years. The AIEP is administered by the U.S. Dept. of State in Washington, D.C., and promotes cultural diplomacy through exhibitions in over 200 Embassies and Consulates throughout the world. It's easy for artists to register to join the database to be considered for inclusion by the AIEP curators by visiting their website.
---
Upcoming Workshops
11/25/2018
Melrose Arts will be sponsoring two white line woodcut workshops with me this winter at Follow Your Art; January 27 or February 3. Each one-day session runs from 1-5 p.m. and is suitable for any level from beginner to advanced. Contact Follow Your Art for more information or to register. https://www.follow-your-art.com/offerings/groups-for-adults/